Many people have heard of shows like Riverdance and Lord of the Dance, but not many are privy to the fact that they can learn that same style of dancing right in the Conejo Valley. Irish dancing can be classified into three types: social, competitive, and performance dancing. Scoil Rince Daryl Rose is an Irish dancing school in Simi Valley dedicated to teaching students Irish dancing steps according to their level of ability, while challenging and encouraging students to seek excellence in their dancing and set personal goals.
Scoil Rince Daryl Rose is registered with An Coimisiun Le Rinci Gaelacha in Dublin, Ireland, the Irish Dancing Teachers Association of North America, and the Western U.S. Region Irish Dance Teachers Association. Daryl Goldes, TCRG, the founder and director of Scoil Rince Daryl Rose, has been active in the Irish dancing community since 1999.
Scoil Rince Daryl Rose desires to instill a love of Irish dancing in individuals all of ages, while teaching those who walk in our doors perseverance, teamwork, and dedication. Scoil Rince Daryl Rose aims to guide dancers to set goals for themselves and learn how to reach them through utilizing the skills of those who guide and instruct them. The goal of Scoil Rince Daryl Rose is to effectively teach dancers these skills so that they may apply them to their lives, in Irish dancing or otherwi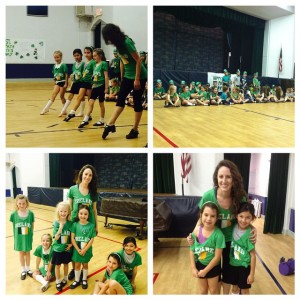 se.
Scoil Rince Daryl Rose accepts students and families of all races, sexual orientations, religions, creeds, and genders. Bullying and intolerant speech is not permitted within Scoil Rince Daryl Rose.
Whether you want to win prizes in competition or just have fun, make new friends, and get some exercise, Scoil Rince Daryl Rose will get you there!