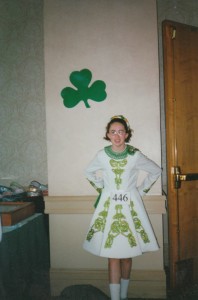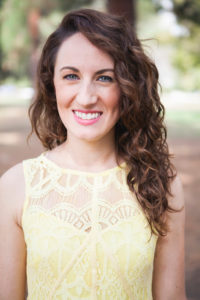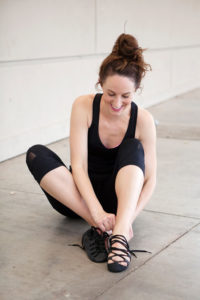 Daryl Goldes, TCRG began Irish dancing at age 11 under the instruction of the O'Connor School in southern California. She enjoyed many competitive successes, placing and receiving medals at the regional, national, and international level. Having received instruction from several high quality and dedicated instructors, Daryl chose to continue their legacies by becoming a teacher herself. In February 2012, Daryl took the rigorous three day TCRG examination, and had her passing results deferred until after the World Championships in Belfast, Northern Ireland in April 2012, so she could dance at one final competition. Daryl is currently teaching her students in the San Fernando and Simi Valleys, as well as performs workshops for students in various schools in southern California.
Daryl's method of training focuses on the mind-body connection of Irish dancing: first and foremost having the passion and love for dancing, while training the body and the mind to convey that love. Daryl utilizes Pilates, cross-training, healthy eating, relaxation, stage presence, and visualization to help students be successful, as she did with her own competitive dancing.
Daryl is a graduate of California State University, Northridge, where she received her Bachelor of Science in Nutrition and Dietetics. Daryl holds the Registered Dietitian (RD) designation from the Commission on Dietetic Registration (CDR) and is a member of the Academy of Nutrition and Dietetics, as well as the Collegiate and Professional Sports Dietitians Association. Daryl is highly experienced in the field of sports nutrition, and emphasizes proper nutrition as a key to success in both her own life and with her dancers.